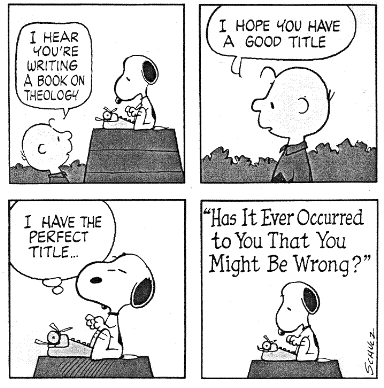 Future evangelical theology, in my view, must plumb the depths and mine the riches of the Holy Spirit's work in Scripture (beyond past inspiration and into present and future illumination) and in community (beyond fellowship and into signs and wonders of God's reign). The true transformation that awaits evangelical theology in the twenty-first century lies in following the Spirit's lead and tracing his footsteps in the multifaceted worldwide revival that is energizing Christians in Africa, Latin America, and Asia. Without in any way abandoning the authority of Scripture or the centrality of Jesus Christ, evangelical theology must find ways to open itself to the dynamism of the Spirit who makes all things new.
A Spirit-energized evangelical theology will be less obsessed with theological correctness and uniformity and more focused on spiritual transformation. Without denying past accomplishments and glories, Spirit-led theology will look for new ways to serve the church's mission by reflecting on the liberating aspects of ministry, worship, proclamation, and service.
What exactly will this look like? My guess (only a guess) is as follows. Fewer systematic theologies will flow from great evangelical intellects and more integrative and multidisciplinary works will come forth from evangelical thinkers' pens. Theological reflection will bring the Spirit's past transforming power and activity to bear on present problems of spirituality, ecology, community, wealth, and power. Fewer articles of doctrinal polemics will appear from great evangelical minds, and more prophetic tracts and monographs will be published and disseminated that promote the Spirit's work on behalf of marginalized portions of God's creation. Above all, and most noticeably, future evangelical theology will speak in new and different "tongues" as the Spirit of God gives utterance. Voices will rise and be heard speaking out of cultures and from a gender that have traditionally been largely silent within the evangelical academy.
What will evangelical theology look like in the next century? Only God knows for sure. But there is a great and glorious future for it if two things happen soon: first, the almost-warring parties of traditionalists and reformists must lay down their polemical weapons and enter into constructive dialogue toward a new, unified, and energized evangelical academy; second, evangelical theology must throw open the stained-glass windows of the academy to let the Holy Spirit blow in and across its dusty desks and volume-lined shelves with new life and unexpected freshness. read more in CT.
Roger E. Olson is professor of theology, Bethel College and Seminary, Saint Paul, Minnesota, editor of Christian Scholar's Review and author of a forthcoming book tentatively titled Church Fathers and Reformers