Though the saint knows the mountain of God's love from having lived on its heights, the pilgrim in the valley can at least see the mountain and appreciate its grandeur from the distance. He or she can call out to the other pilgrims and tell them of life lived on the heights. - PETER KREEFT
Community is dedicated to living out the vision of life and love given to us through Jesus. Our mission is to share the joy of the resurrected Christ with each other and our world through inward reflection and outward sign.
We order our lives together so that we may walk with those whom Jesus walked with - the poor, the weary, the outcast, the stranger - even as we acknowledge the poverty, weariness, alienation, and loneliness that is in each of us. We seek to order our lives not according to the values of the world, but by the values of love, compassion, justice, honor, and peace.
We believe in the vision of a resurrected world, a new order for living, brought about by the radical example of Jesus, in which all people are equal and each life is sacred.
We believe in loving God with our whole heart, our whole mind, our whole body, and our whole soul. We pledge to encourage and struggle with each other in this belief.
We believe in loving our neighbors and our enemies, no matter how they are defined by the world. We pledge to sustain and challenge each other in this love.
We believe in loving ourselves, for each of us is made in the image and likeness of God and each of us is a face of God in the world to be tenderly treasured. We pledge to encourage, respect, and affirm each other in caring for ourselves.
We believe in respecting all that is blessed by God - the Earth and all its wonders, the land and all its creatures, the human family and all its diversity - and we acknowledge the interdependent relationship that binds them all together.
We recognize that as individuals and as a community we often falter in our beliefs and promises. We often hurt each other through our misunderstandings, disagreements, selfishness, and weakness. In such times, we ask for forgiveness, we trust in God's mercy, and we rededicate ourselves to the vision of redemption upon which our faith is founded.
We freely choose to be in community together as a reflection of our faith and as a context for loving one another as Christ loves us. As individuals we must continually reaffirm our personal call to life in community and discern with one another as that call grows and changes. We dedicate ourselves to building a community where there is room to grow and the ability to let go.
We celebrate the mystery that, in their simplicity, these commitments are lived out in diversity. We establish this covenant with each other and before God to uphold these beliefs and pledges to the best of our ability.
May God bless us in these endeavors and give us courage for our journey.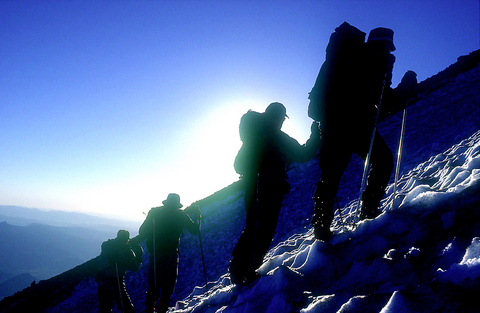 For us, the word "radical" has always meant "rooted." The explosive mix of biblical faith and radical social renewal that ignited Sojoumers in the beginning will continue to fuel our pilgrimage and light our way in the years to come...from Sojourners.